UPDATE #7:
Just a quick update to say the server is up and running!
Windows Server 2008 R2 Enterprise SP1 got installed just to see how things are working. Here are some screenshots, Xeon X3450 @ stock i.e. 2.67GHz and 32GB of DDR3 RAM installed: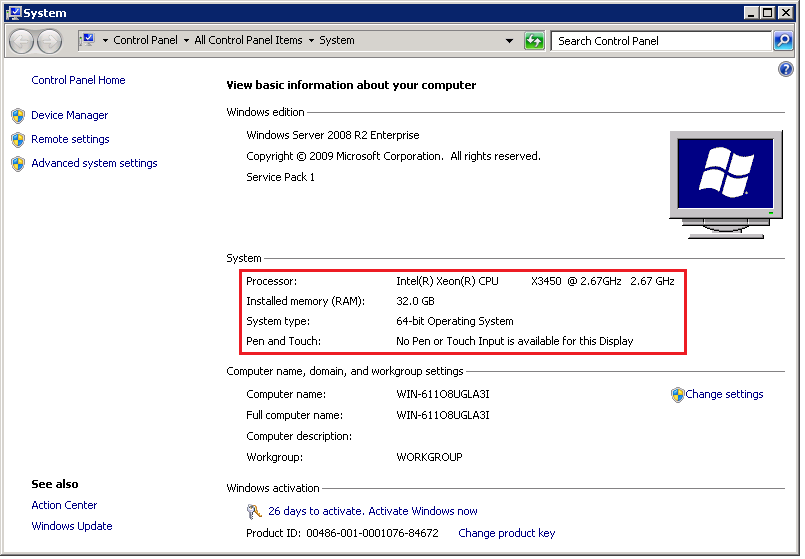 Task manager: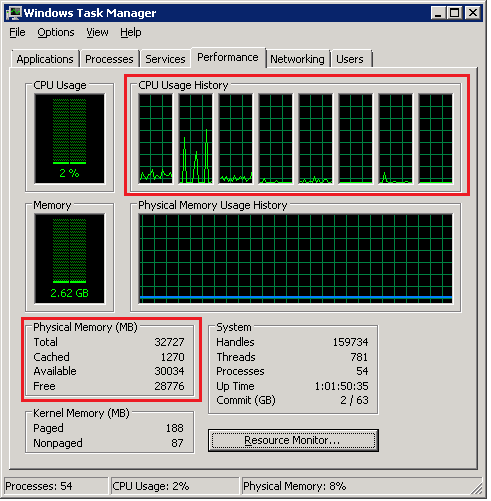 CPU temps at idle are off the chain as well… H100 with those Noctua fans is doing a great job!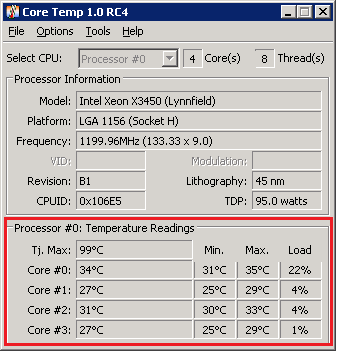 Now take all of the above into account i.e. 430W PSU, 2TB drive, 2 SSDs, Quad Core Xeon CPU with 95W of TDP, 32GB of RAM, IBM RAID card, 2 port GigE card, 2 port 10GbE card and think of power consumption… Any ideas? Here are two screenshots, both taken when the server:
1) Was running idle,
2) OS installed was Server 2008 R2,
3) OS was at CTRL+ALT+DEL screen.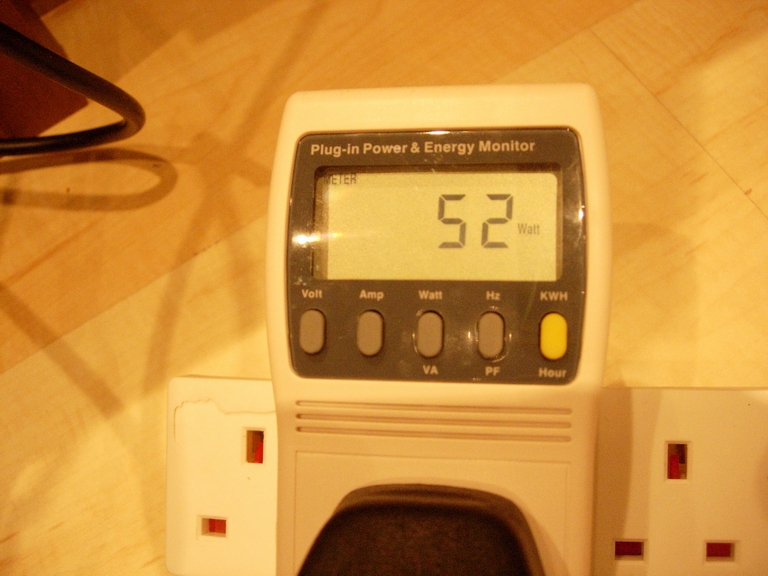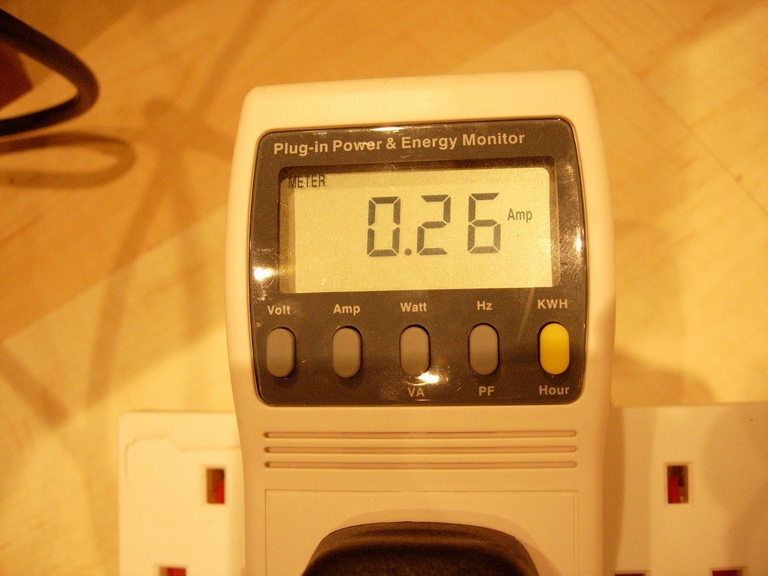 52W @ .26A !!!
This just got to be the new record in low power consumption with these peripherals 🙂
I will grab some final pictures once there is more light so you all see how it looks fully assembled.
FINAL UPDATE