UPDATE #1:
Few additions/changes to the list above and actual work being done on this project:
1] 5.25″ drive bay cooling is now provided by Evercool Armour ATX HDD Cool Box HD-AR: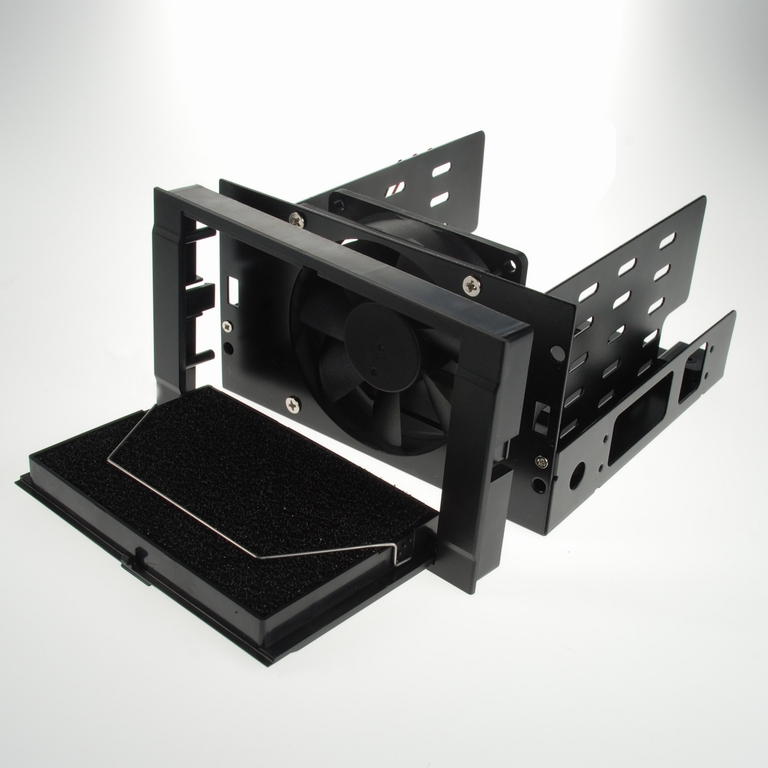 If you have/had V350 case you know that 5.25″ devices can be mounted on either side but not on both (unless they're very short) I have my ODD and bracket holding 2 x SSDs and 1 x 3.5″ HDD on one side but there is virtually no air circulation hence the 'cool box' idea above. I'd to modify it slightly to fit though (was too long and sticking out a bit) – thanks to cheap and cheerful hacksaw that was at hand it was a few minute job! I will grab a picture when the light is better so you guys can see.
2] Stock fan in 'cool box' was replaced by Noctua NF-R8-1800 which should keep the noise down.
3] Andy from WCuk was generous enough to laser custom backplate to incorporate moving PSU to the right and adding 120mm exhaust fan on the left. V350 has, again, virtually no exhaust fans which is a pain. Here is what I'm on about! Rear, stock, view of V350: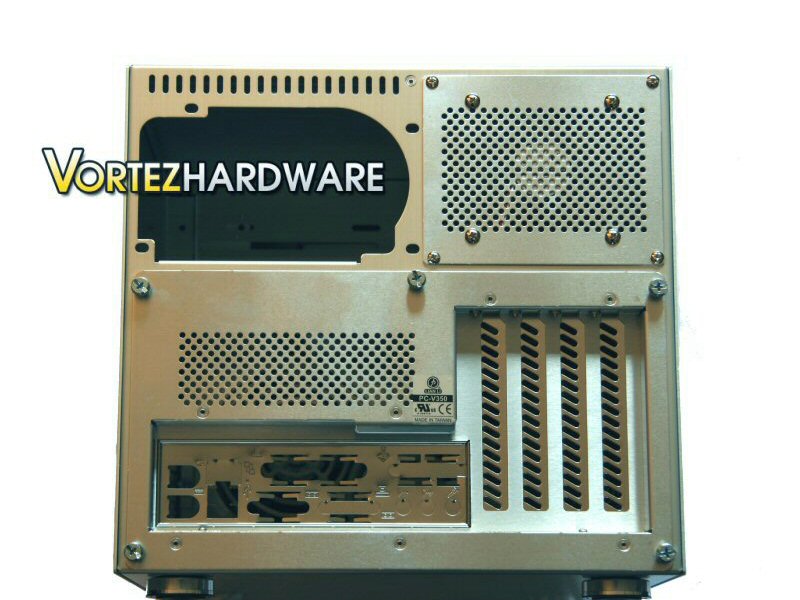 Custom bracket fitted and the whole thing riveted together (bracket is part of removable motherboard tray):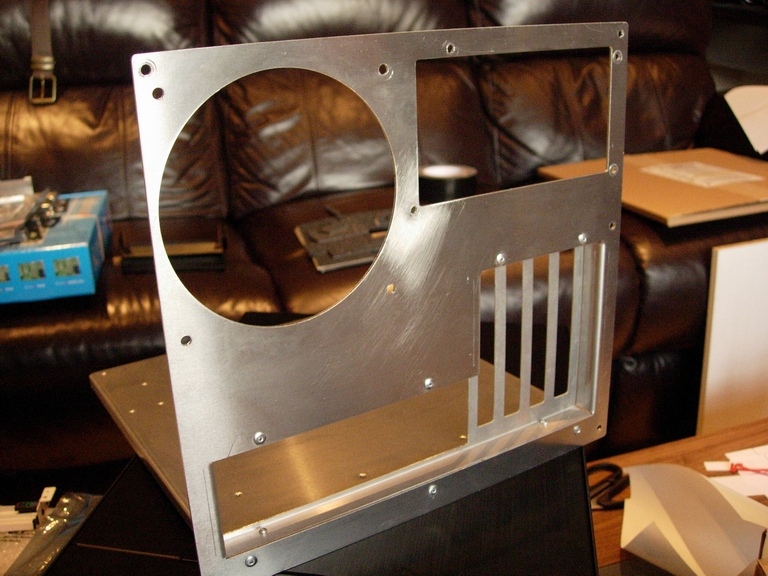 and the complete rear view: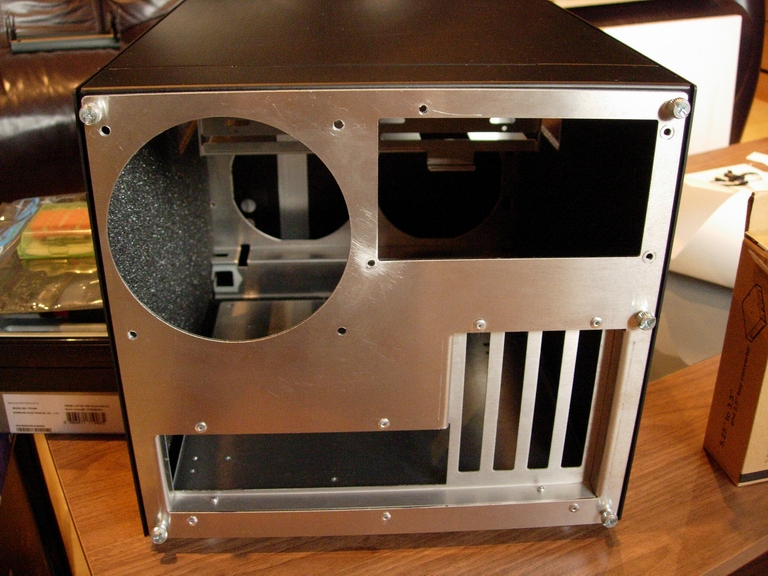 Much nicer, isn't it? I was never going to use the 2 x 3.5″ drive bays so it was very natural thing to do.
4] Storage for installing ESXi is now provided by Patriot Extreme Performance Xporter XT Rage 8GB – motherboard above has internal USB port so we are all good.
5] As far as the case rear modifications are concerned it was a question of drilling out rivets and hack sawing the back to free up space for the new backplate:
Stock: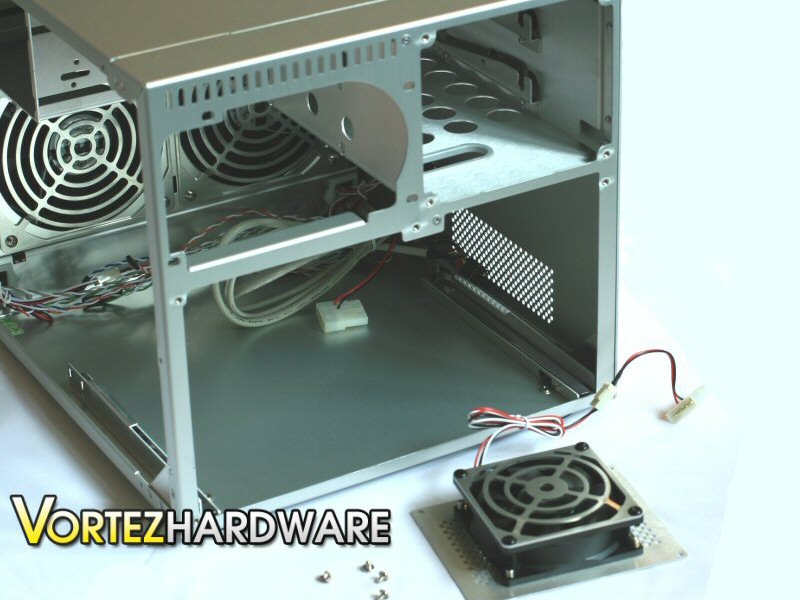 Modded: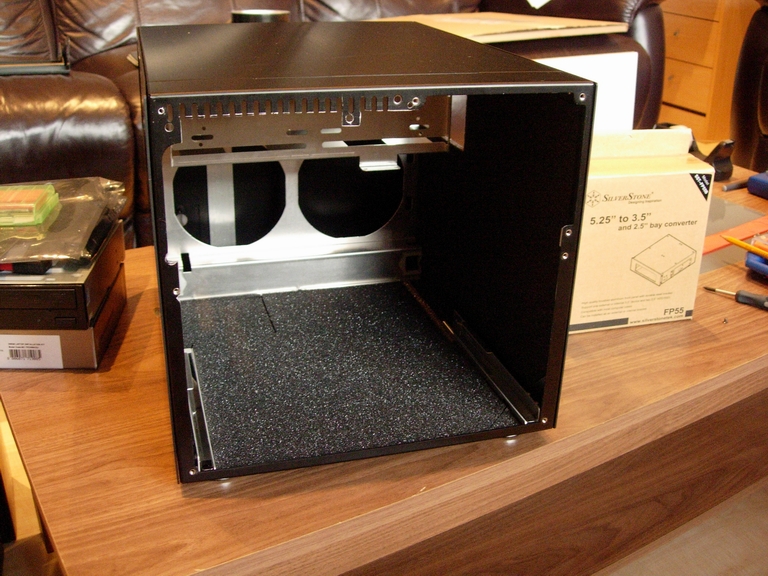 Not the best of cuts, I must admit, but £5 hacksaw from B&Q can only take you so far…
6] Applying noise dampening kit was next… (on pair with braiding wires in my book, not a fan of either to be honest!) Case partially done, I'm still working on 5.25″ drive bays: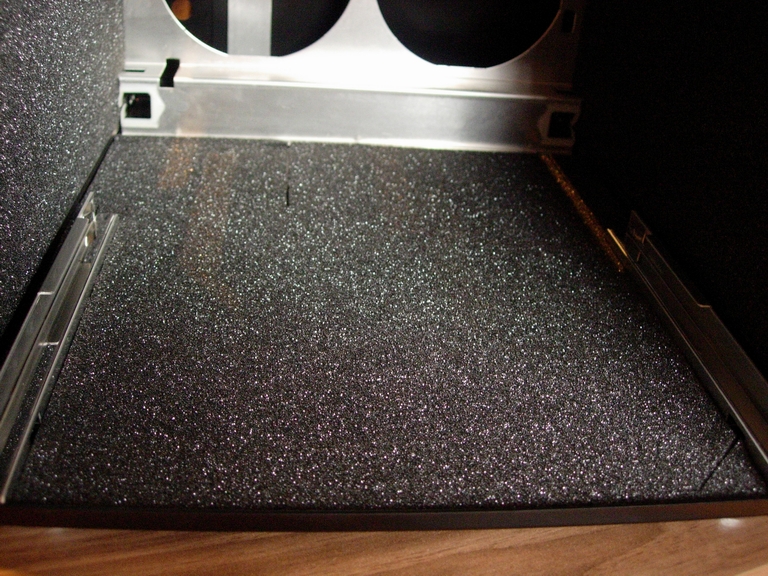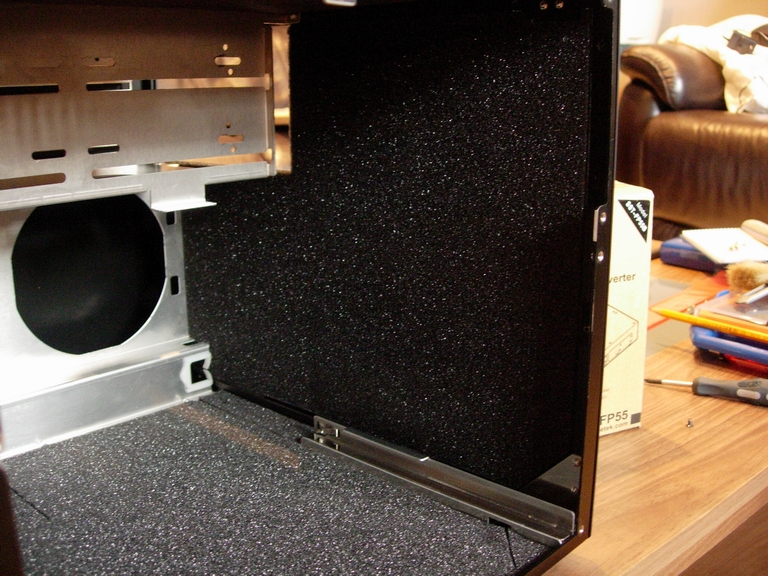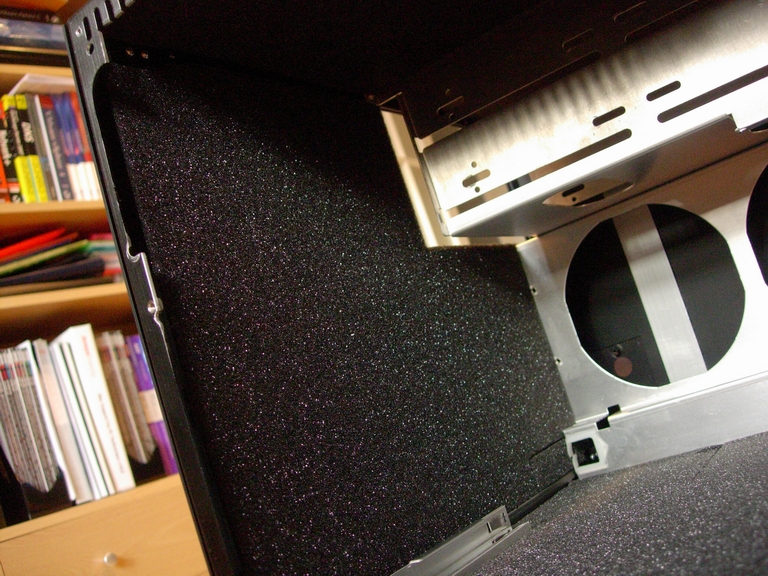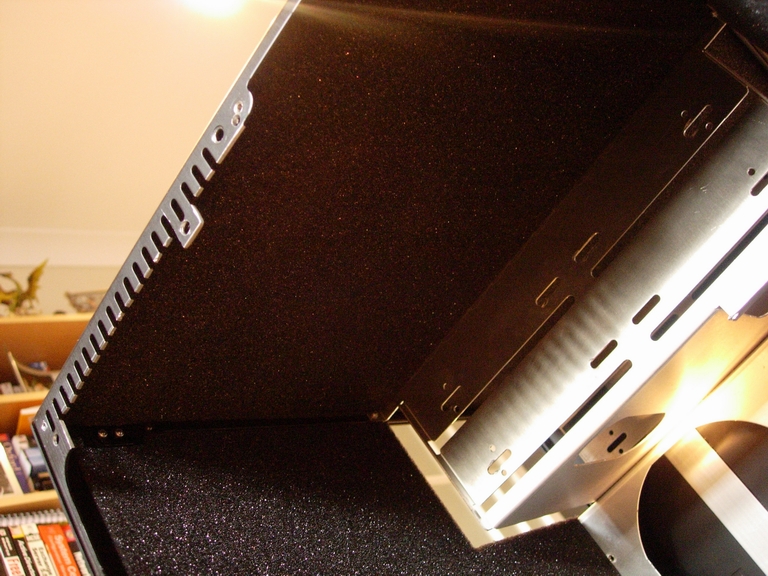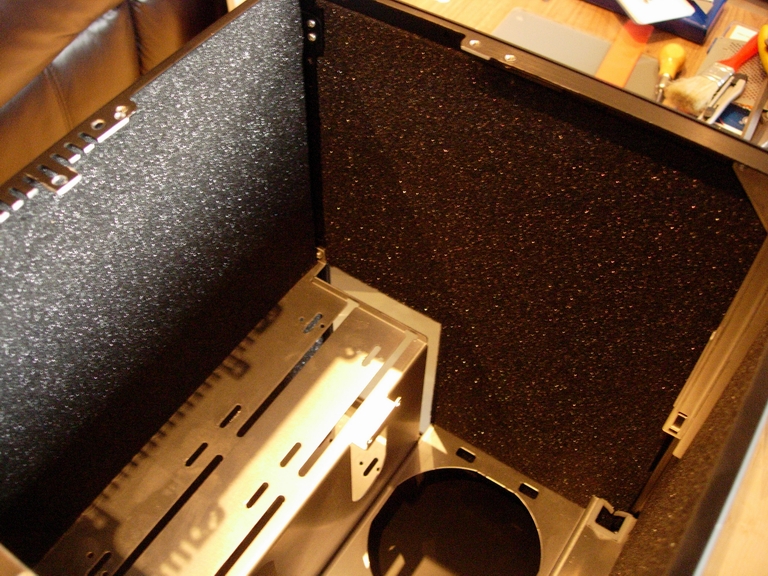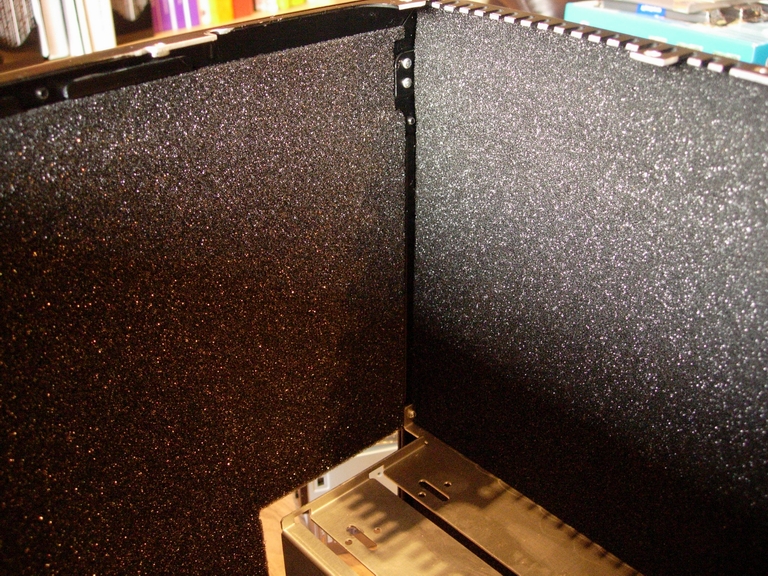 Picture quality isn't great but without studio lights there is only so much you can do!
Leftovers: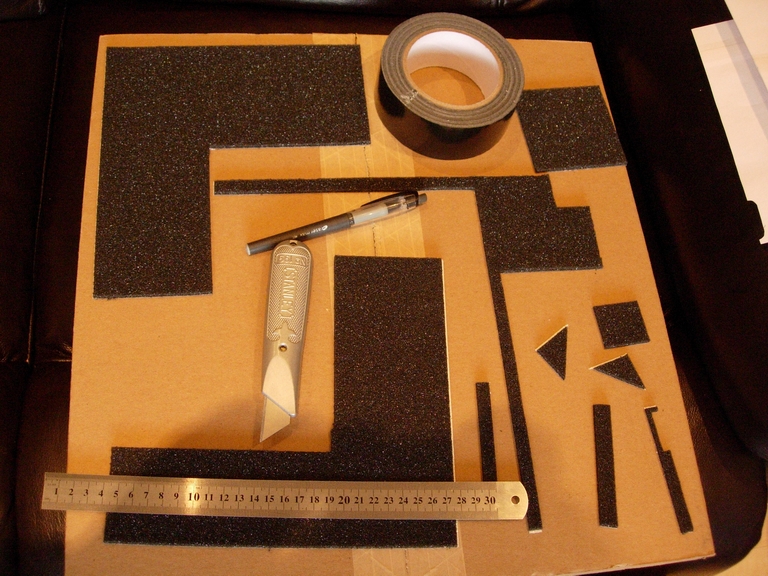 7] Here is rest of the parts (not a complete list though..):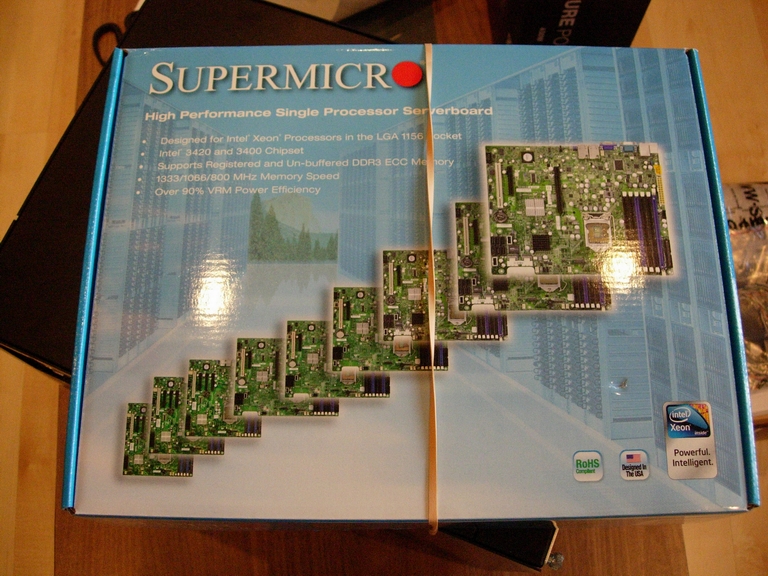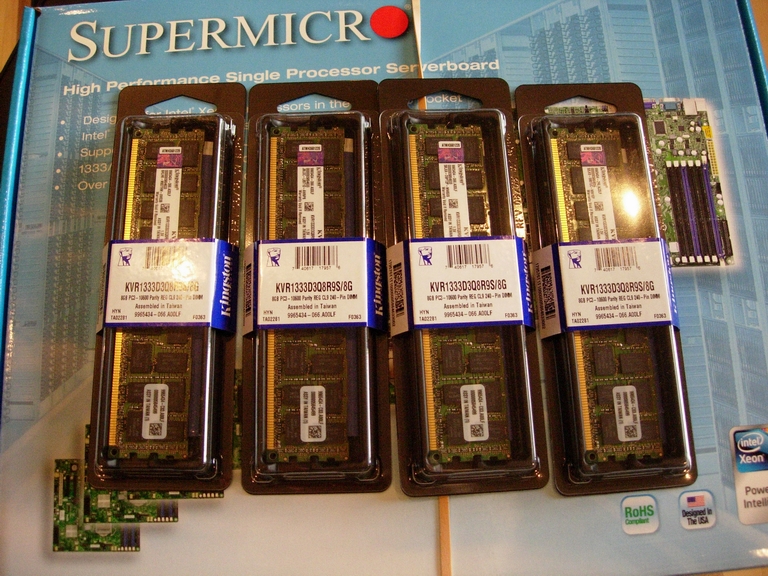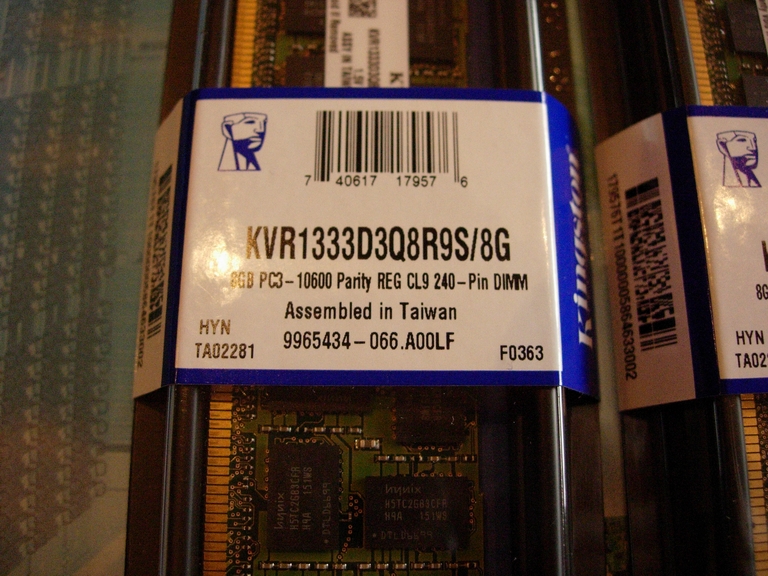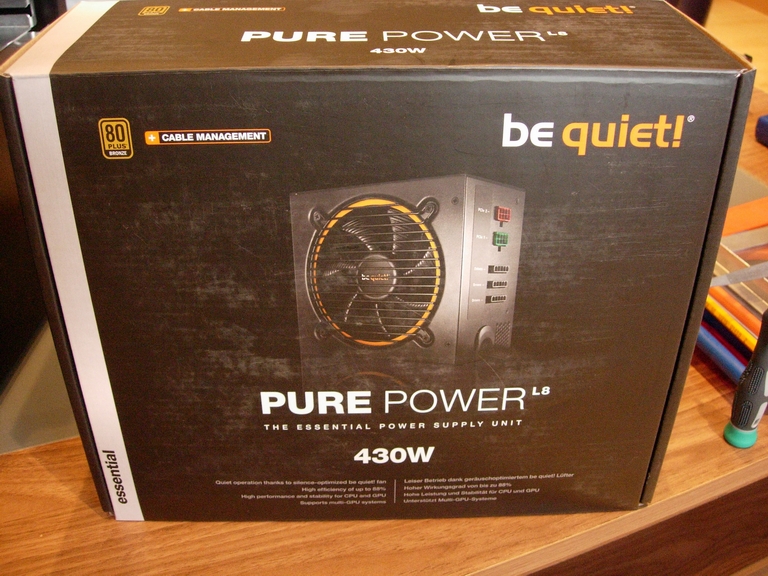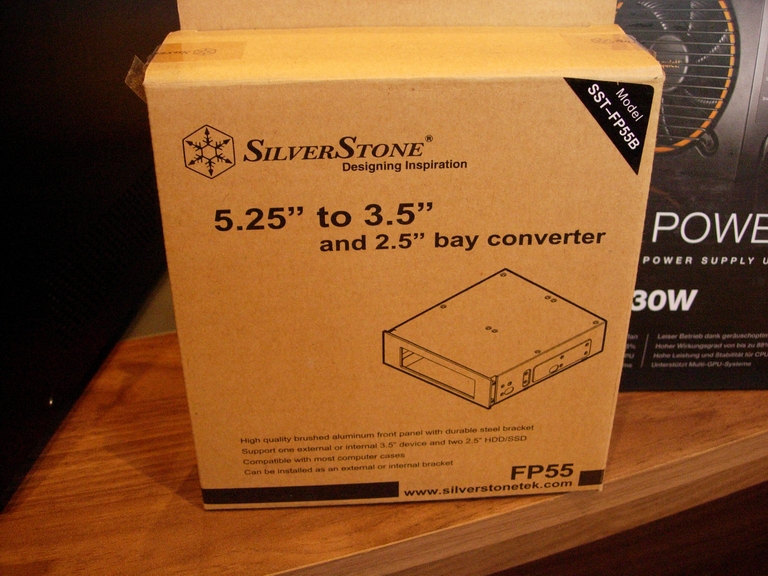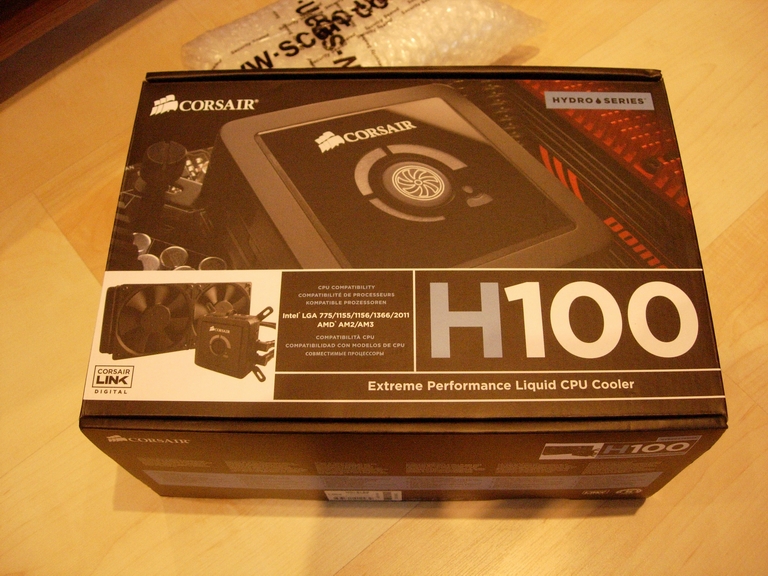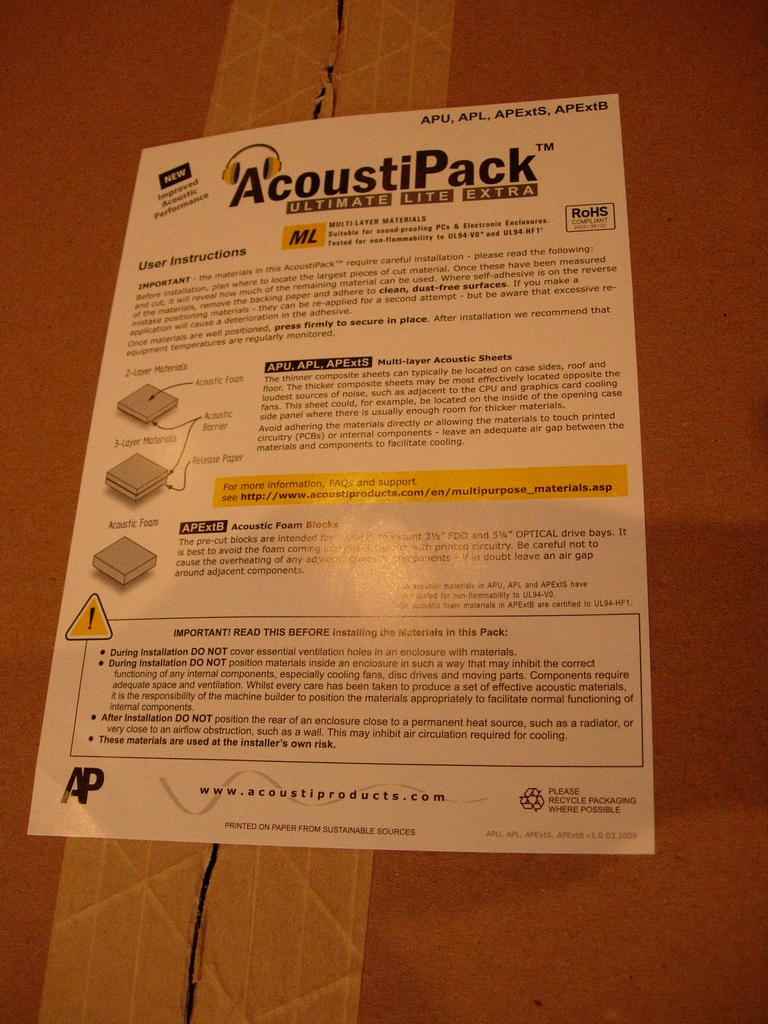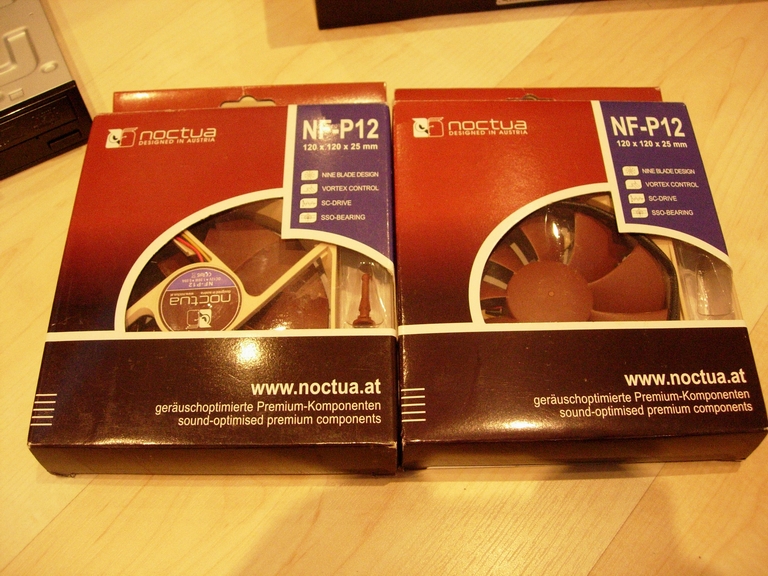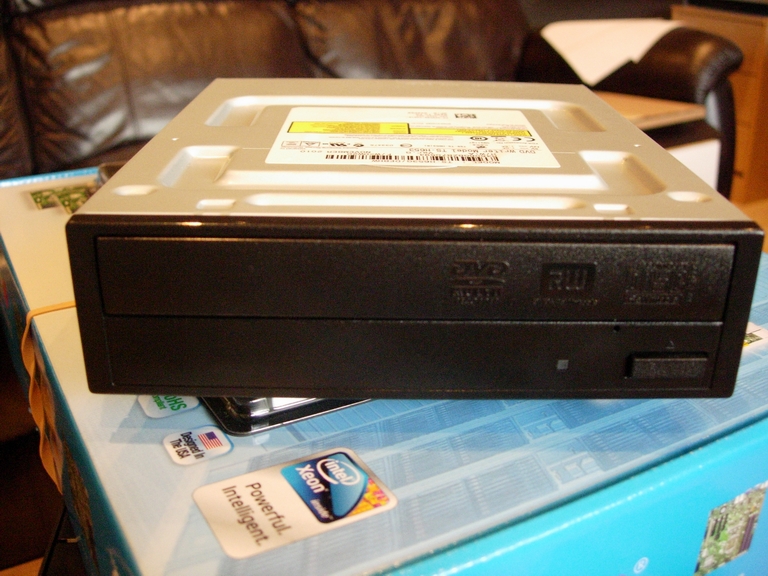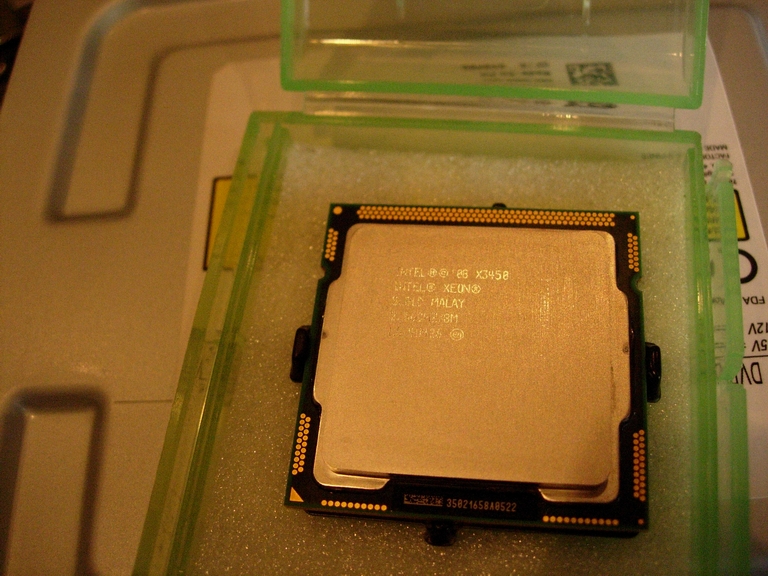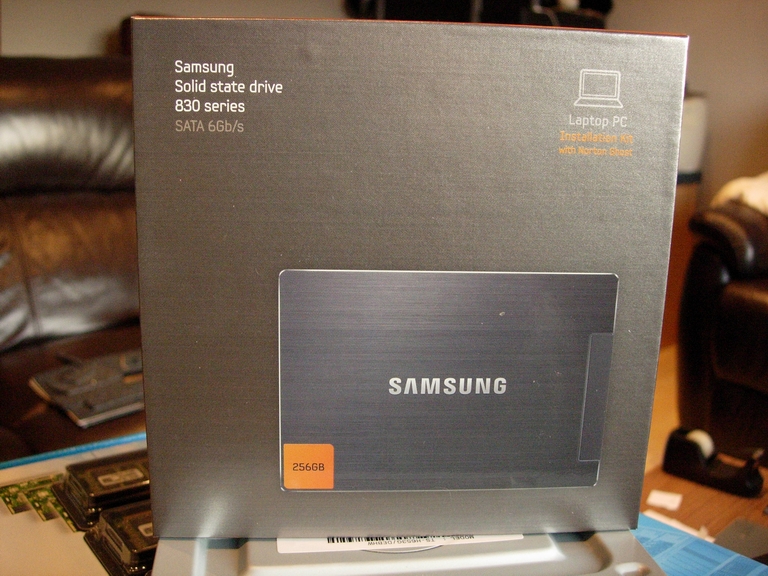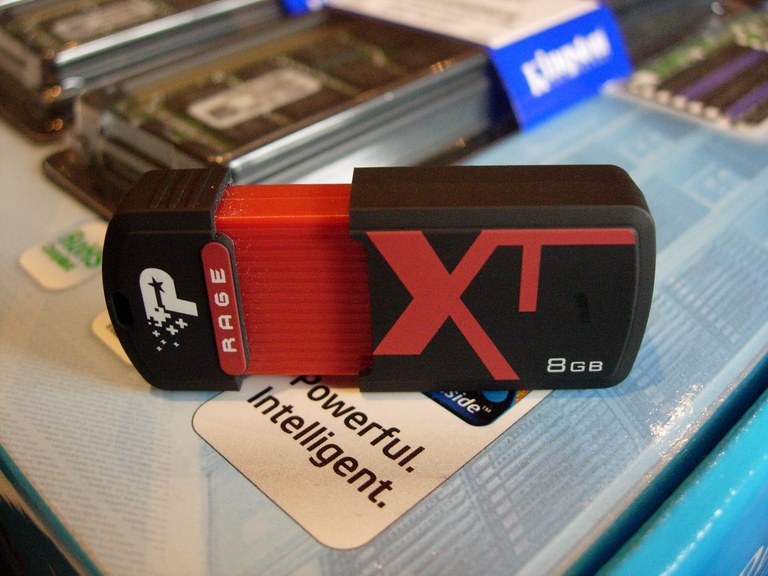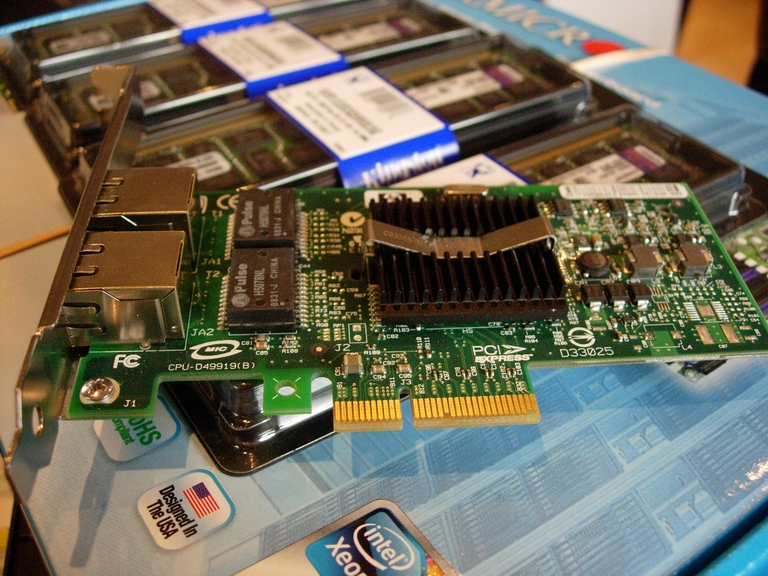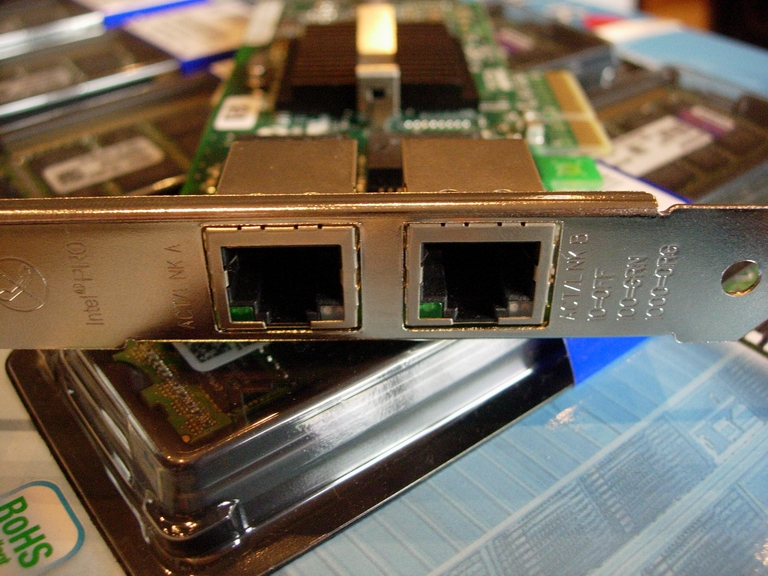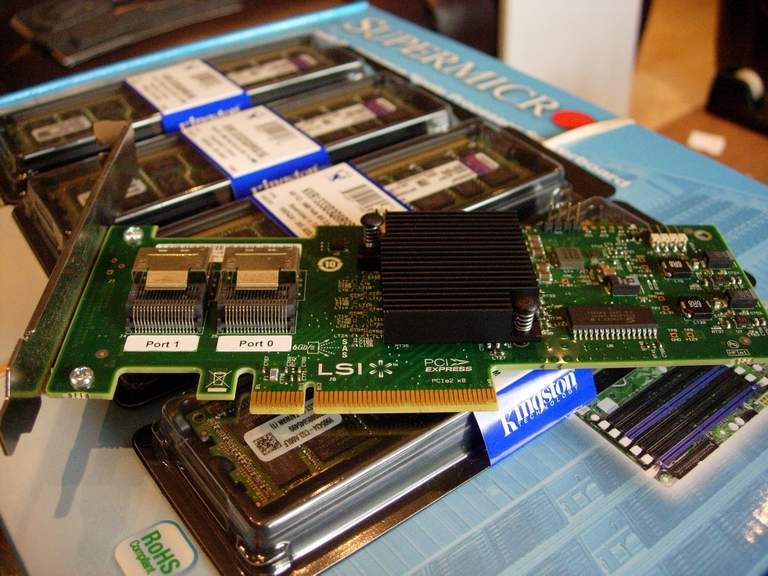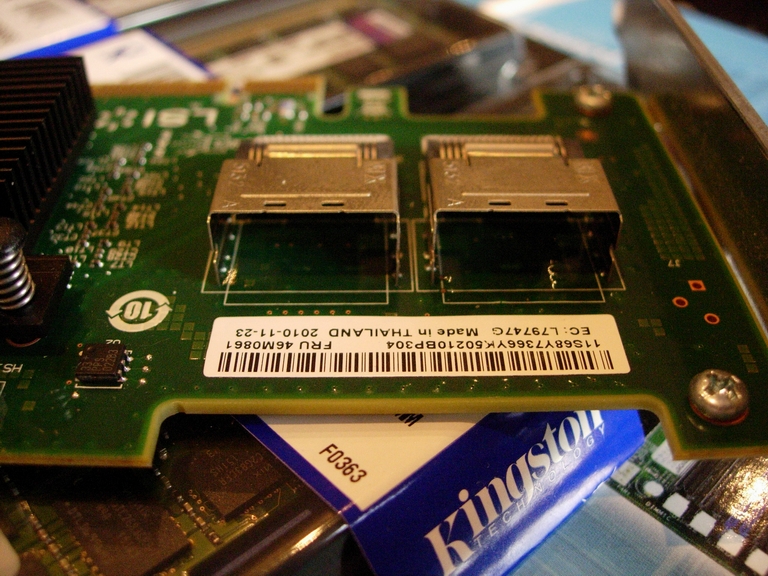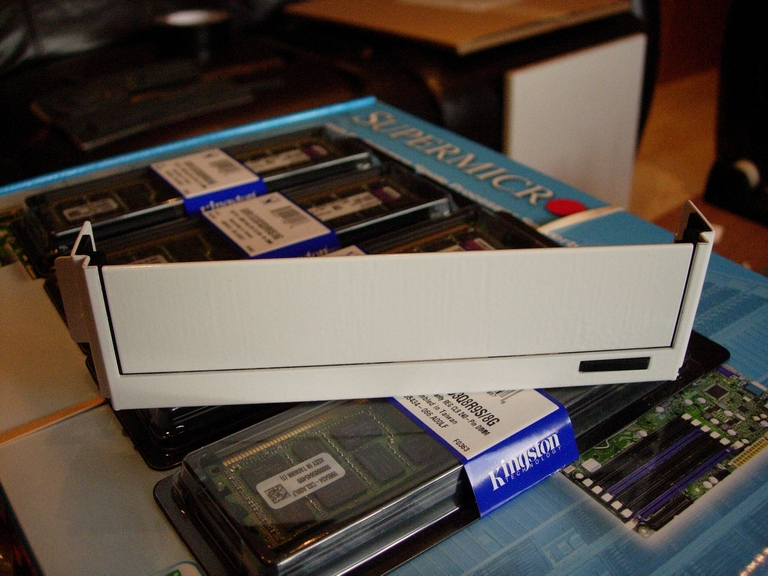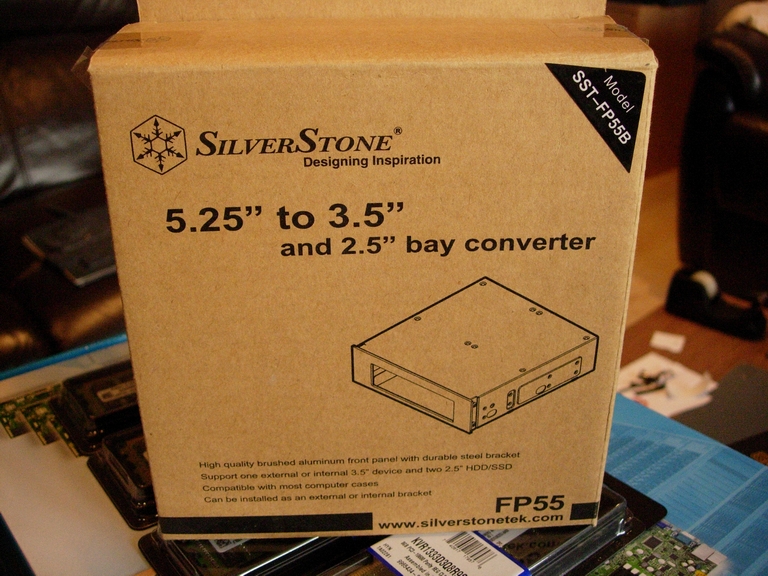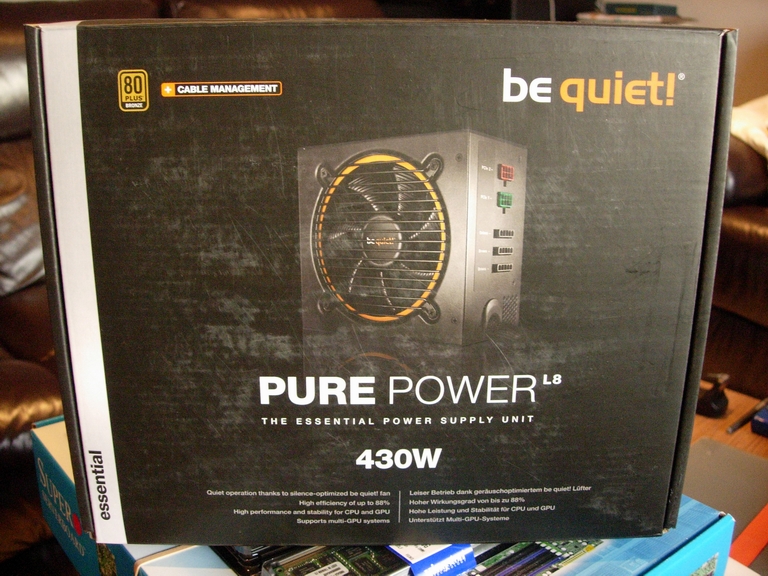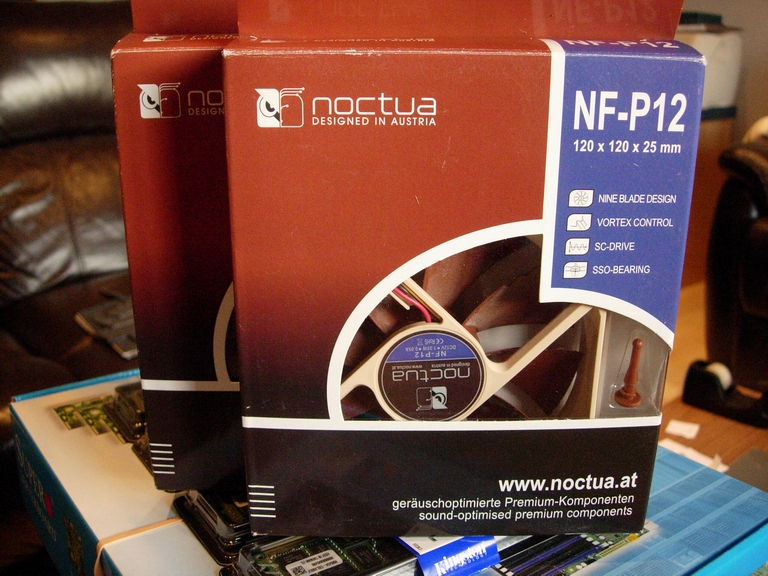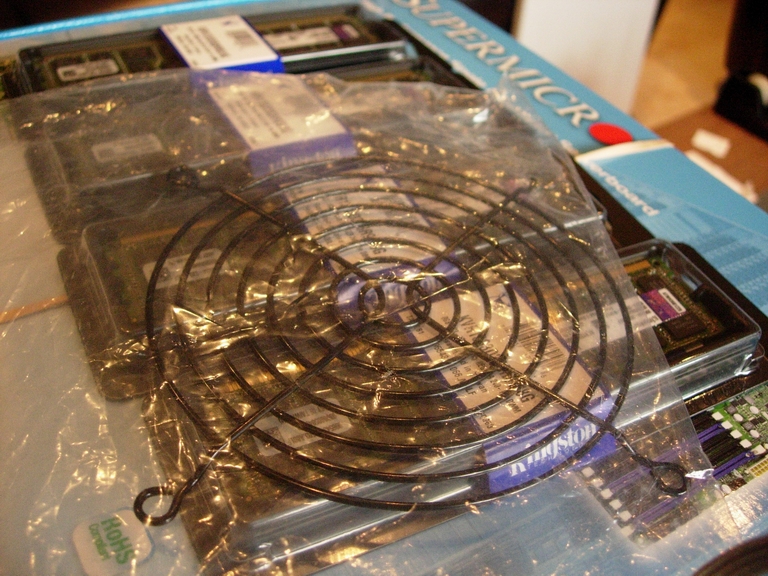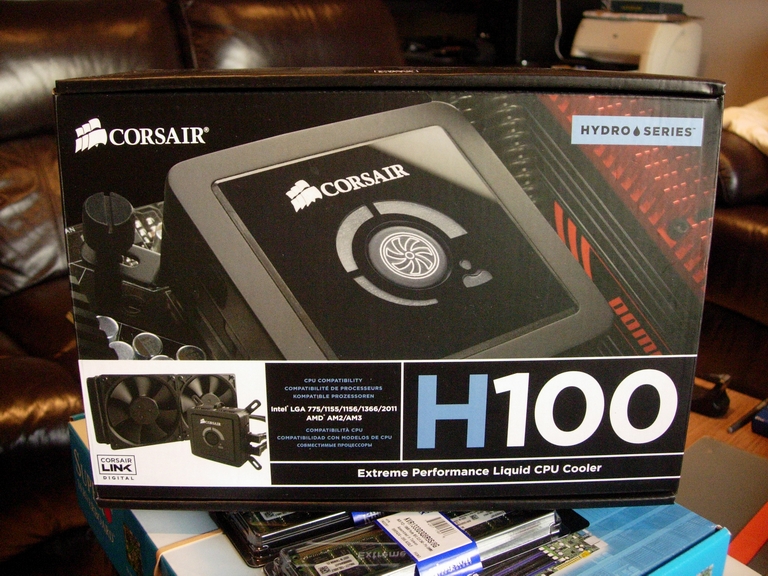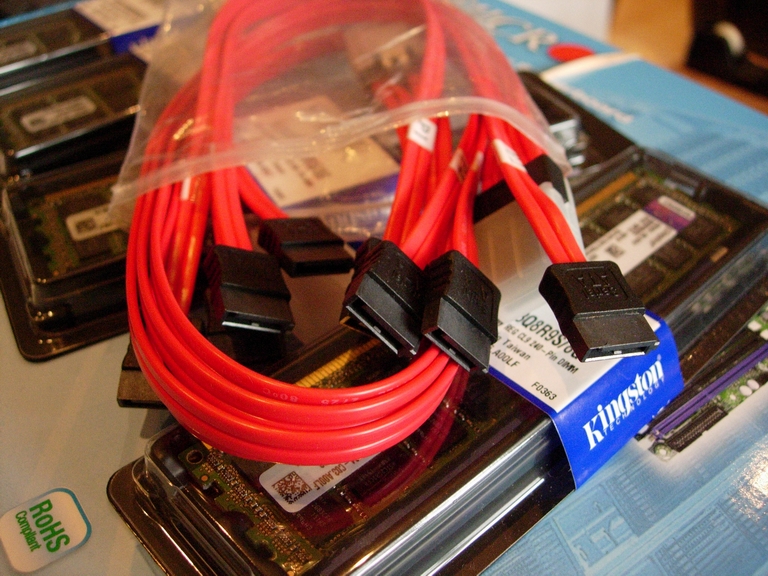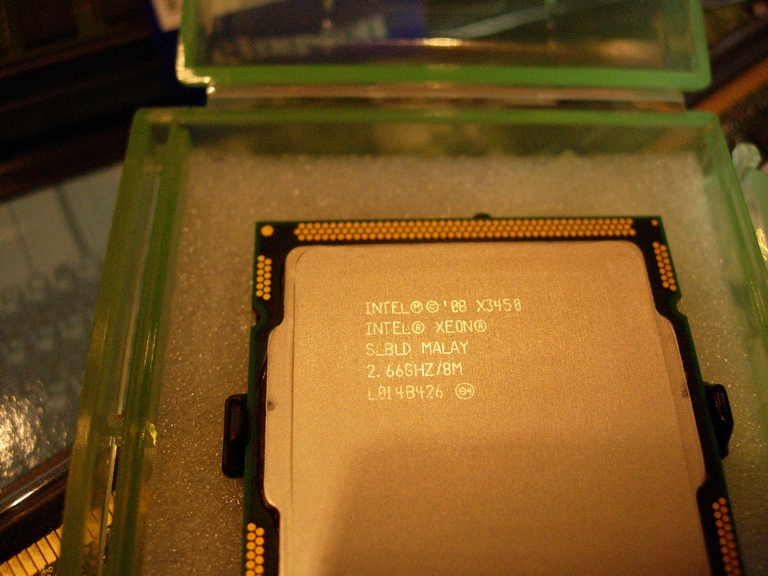 Project Update #2
Project Update #3
Project Update #4
Project Update #5
Project Update #6
Project Update #7
FINAL UPDATE