UPDATE #5:
Postman turned up with some more interesting stuff (I had one already though!):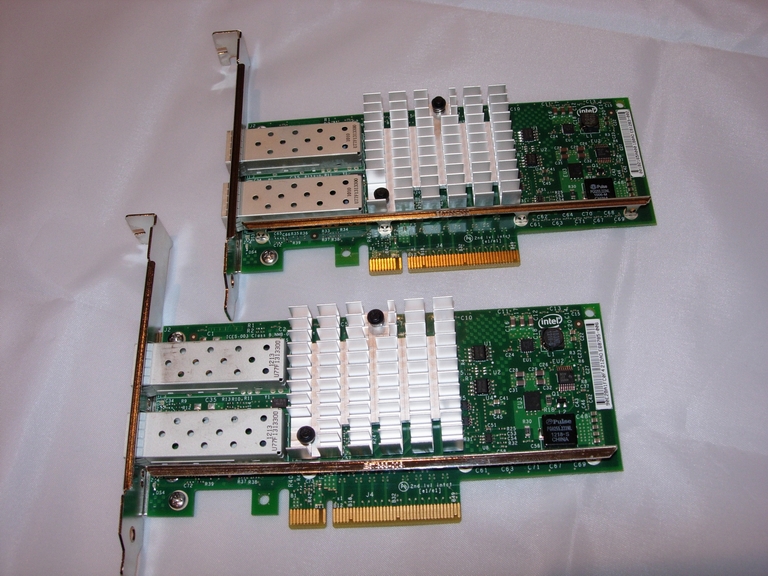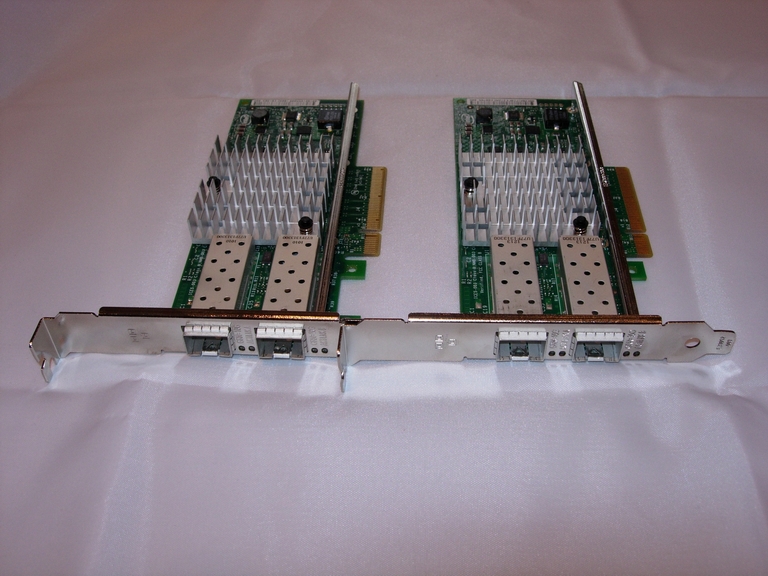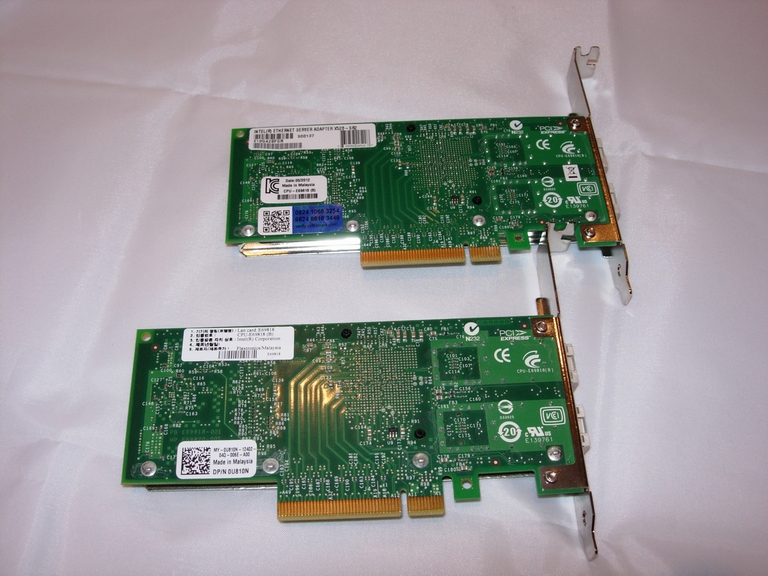 It should be nice and fast once setup! Each card is capable of 20Gbps throughput once in EtherChannel (or LACP if you don't like Cisco terminology!)
I'm still waiting for 1 metre cables for these cards, but at ~£74 a pop they're not cheap…
http://www.lambda-tek.com/SFP-H10GB-CU1M-Cisco-10GBASE-CU-SFP-W-CABLE-1-MIN-CATX-IN~cs/B269250&origin=gbaseGB11.4
So two of them and ~£150 is gone.
If you're interested in similar setup with SFP+ direct attached cables please make sure you buy the branded cables. I can't stress this point enough, SFP+ modules will not work with cheap China imports and link lights won't come up. Also the chips built into the ends are used for link speed negotiations so really important to get a good quality cables.
Since Cisco wires is what we used at work for the same purpose that's what I got. Exact model – SFP-H10GB-CU1M (1 metre)
DA2 (direct attached) can go up to 10 metres, there are other lengths available from Cisco as well:
SFP-H10GB-CU3M – 3m
SFP-H10GB-CU5M – 5m
SFP-H10GB-CU7M – 7m
SFP-H10GB-CU10M – 10m
Going back to X520 series from Intel. What I like about them is the fact you can swap between copper and fiber if you have to. I'm going with copper right now purely because 10GbE switch would cost me my kidney but when I decide to sell it I have the cards already! That's the beauty of SFP+.
For now there will be only 2 devices interconnected with X520 cards but you can go up to 3 (each card has two ports) without a switch – that's exactly what I'm going to do once my new NAS device is here!
Project Update #6
Project Update #7
FINAL UPDATE