UPDATE #4:
Some of the pictures above are, already, exposing my soundproofing material inside the case but I have two more!
5.25″ drive bays has been nicely covered too: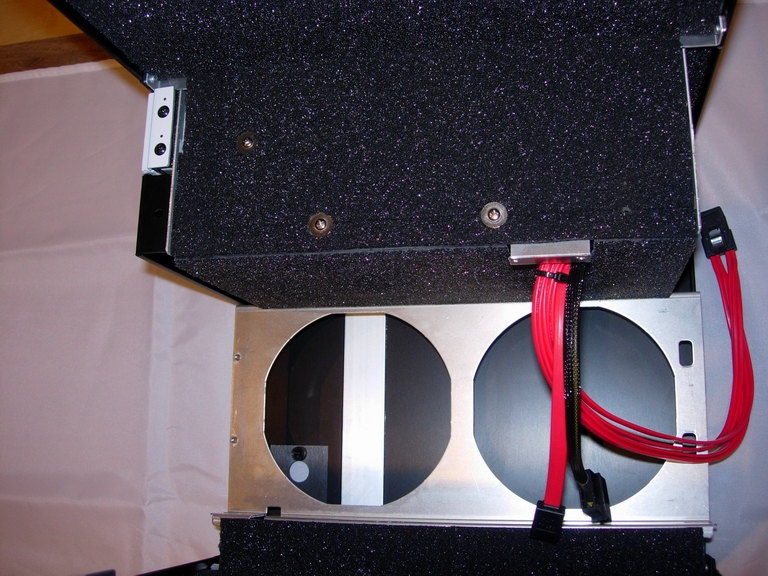 Flooring is completely covered now as well: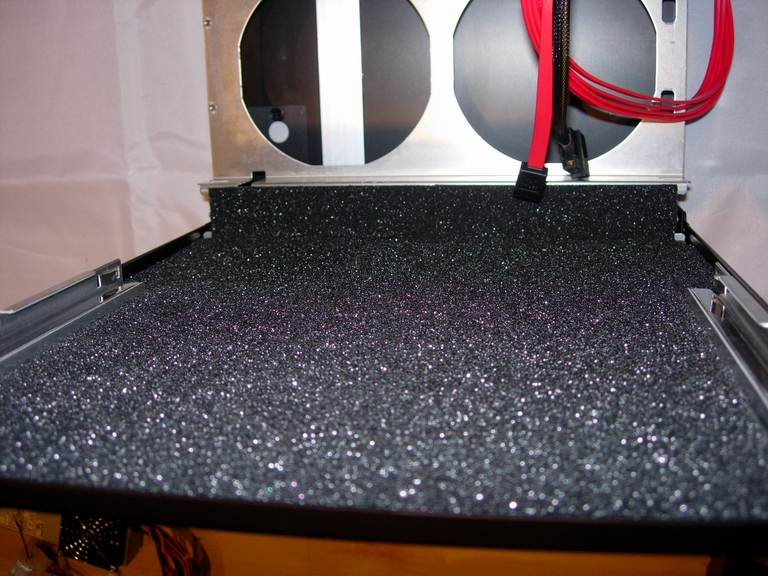 Lian-Li C-01 DVD Bezel needed slight modification in order to fit, stock bezel and what we need to get rid of: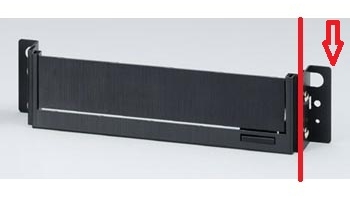 Fitted inside the case: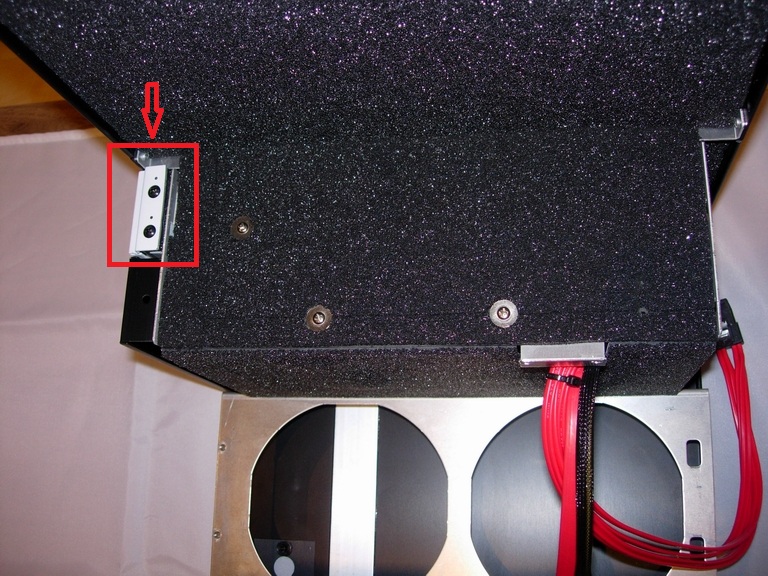 Next up was back of my case, I wasn't overly impressed with, my own, cutting skills so had to even things out. Even though you can't see it (backplate covers is) it was bugging me restlessly! Here is the shoddy job in first place: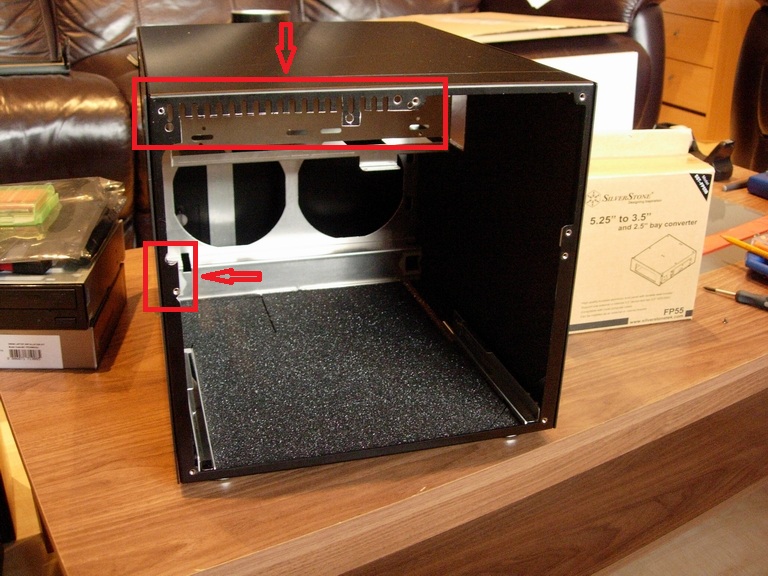 Corrections in place: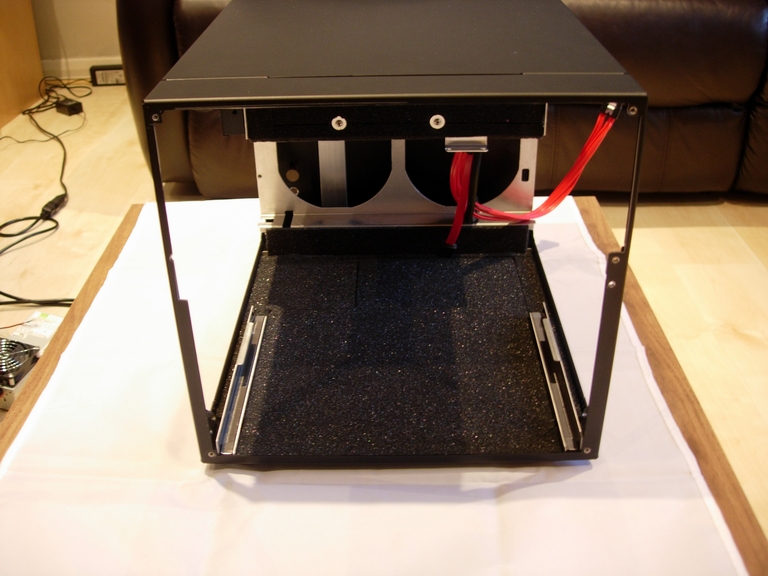 Once I have attached both side panels the case started to take its shape: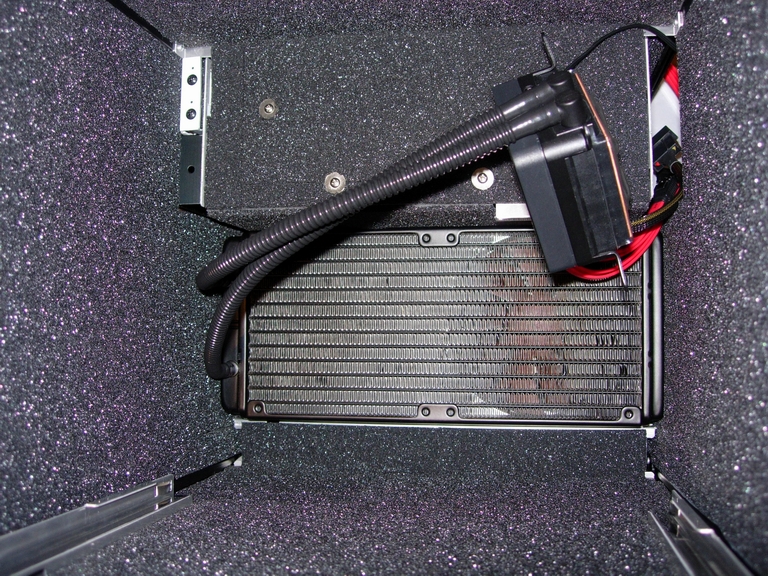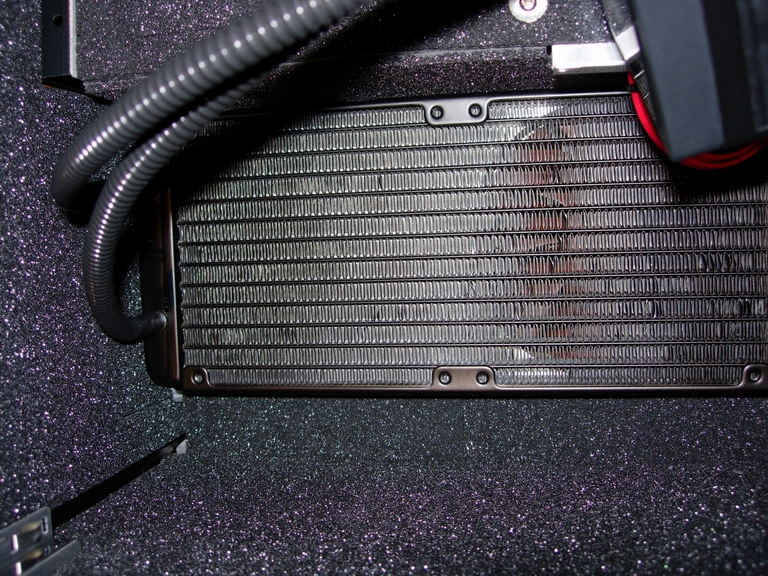 The idea here is to push air out of the case using front and side vent holes. I didn't want to blow it in (dust, dust and more dust) so the space around Corsair H100 had to be almost sealed to prevent air getting back into the case (as opposed to being pushed out)
Once I will have all of my components together inside I will deffo so some testing to see if any air is making its way in.
That's it for now. I'm at home today so will have more updates a bit later on.
Project Update #5
Project Update #6
Project Update #7
FINAL UPDATE