SCCM 2007 R3 OSD shows "Unable to read task sequence configuration disk." like here: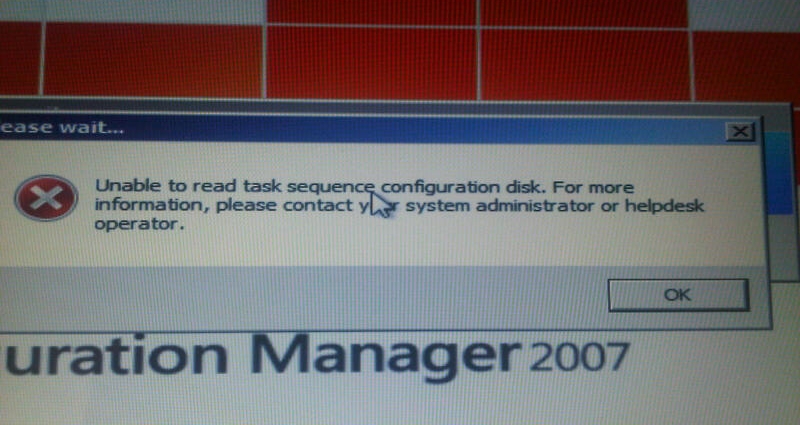 In my experience there are three possible causes for this error to come up:

External DVD±RW USB drive/USB thumbdrive used to boot the machine up for OSD is plugged to USB 3.0 port and drivers are not added to boot.wim file. You have to either add the Chipset/USB 3.0 drivers to your boot disk or plug the drive/stick to USB 2.0 ports,
You need to use diskpart utility to clear the existing disk configuration/partitions from the HDD that's used for OSD. I have seen existing "System Reserved" partition causing problems,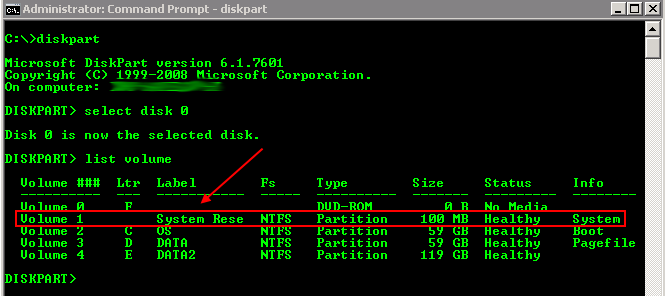 If drive letter is not allocated to boot partition i.e. C you will get the error above. Please check your Task Sequence and make sure you're assigning one under "Format and Partition Disk" step.
If you guys have any questions or suggestions how to tackle the error above please leave your comments down below!