Windows Server 2008 R2 VMs started giving me errors while joining the domain recently, here is the exact error message that comes up:
netsetup.log (%SystemRoot%\debug\netsetup.log) shows no errors and my VMs appears to be joined properly:

Now to fix this there are two potential solutions/recommendations:

UDP port 137 needs to be open between the PC joining the domain and the domain controller,
NetBIOS over TCP/IP should be either left at default value or enabled i.e. it cannot be disabled to verify the setting:

a] Click Start, Run, type ncpa.cpl, hit Enter.
b] Right-click Local Area Connection, go to Properties, click Internet Protocol Version 4 (TCP/IPv4), and then click Properties.
c] In the Internet Protocol Version 4 (TCP/IPv4) Properties dialog box, click Advanced and on the WINS tab, verify Enable NetBIOS Over TCP/IP is enabled.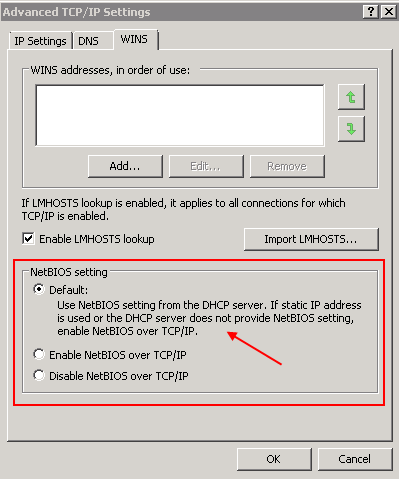 That should sort it.