This week I took the delivery of 4 x Dell R720s at work for our Dev environment. Lovely kit this new 12G line of servers is, 96GB of RAM each, 10 NICs, dual SD cards with 2 x 2GB cards for local install of ESXi etc. Fast forward few hours later after all cabling up was done I pop the CD in to actually install ESXi 5.0 and guess what?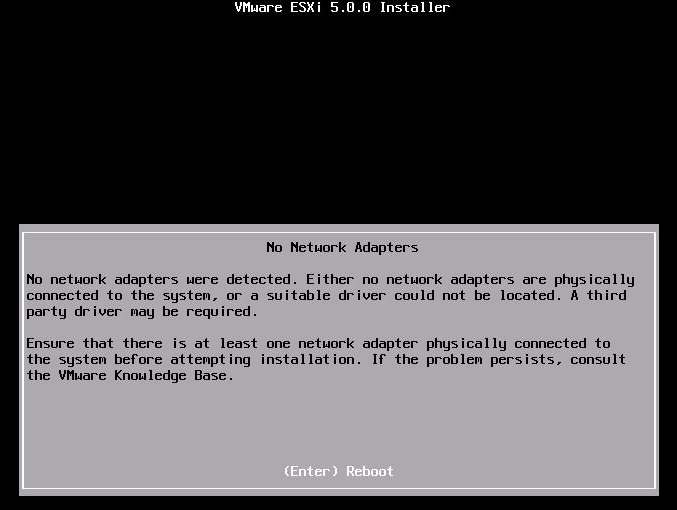 I'm like what's not detected?!? When we did install last 11G servers (R810s only few months back) there was no messages like that at all! In each of the new servers there is a daughter card (NDC, 4 ports based on Broadcom BCM5720), PCI-E card (4 ports, Broadcom BCM5719) and another PCI-E card but this time with 2 ports based again on BCM5720 chip by Broadcom. Unless I'm completely unlucky there must be driver(s) included for at least one of them cards? It turns out there is not.
VMware together with Dell in their wisdom didn't include any network drivers for 12G servers. Superb, given them gold metal each or slap their wrists – you decide.
In order to get me out of this mess Dell provides customized ESXi images which you can download from their support site, huray!. This image is freely available for anyone to download though.
Here is what to do:
1] Go to http://support.dell.com
2] Down the bottom under Support select Drivers and Downloads
3] Enter Dell Service Tag from one of your servers (pullout on the front of the server has this info)
4] Choose the Operating System as ESXi 4.x or 5.x
5] Expand Enterprise Solutions and download appropriate version
6] Burn the downloaded .iso or mount using iDRAC virtual media and give it ago!