Interesting error message indeed! Some screenshots as soon as you hit 'OK' on time zone screen and after logging in to OWA: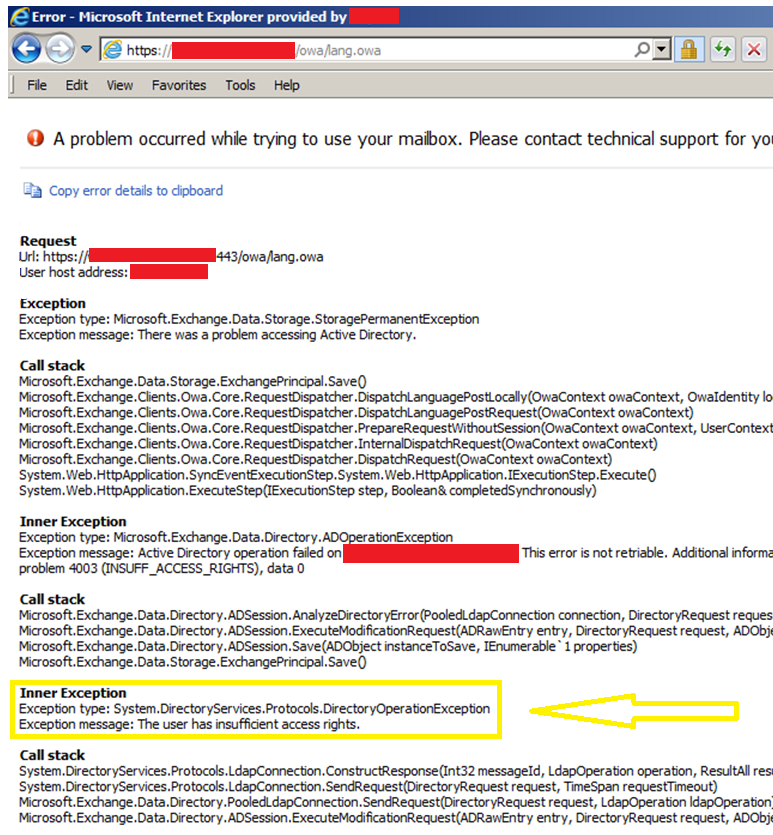 The key part of this rather ugly looking error message is down the bottom in section called Inner Exception. "Exception message: The user has insufficient access rights." tells us exactly what's wrong i.e. Exchange permissions are not propagating to the user account(s)
Rectification process is fairly simple:
1) Open the Active Directory Users and Computers,
2) On the View menu, click Advanced Features,
3) Open the properties of a user who's having issues with OWA,
4) Click the Security tab, and then click Advanced,
5) Select the Allow inheritable permissions check box if it has not already been selected,
6) Make sure you allow enough time for replication,
7) Test again!
It should log you in just fine now.