This problem was bugging me for a while now. Every time I have to connect to a different DC, status for one of them is showing as "Unavailable" In my case this hasn't got anything to do with the domain controller actually functioning or having connectivity. DC works fine and I haven't had any problems with it.
Few screenshots demonstrating the issue as well as explaining what's the cause: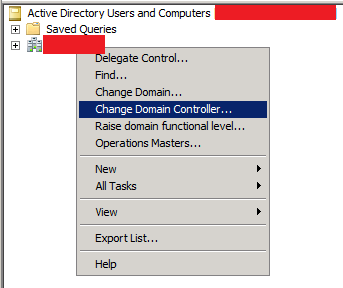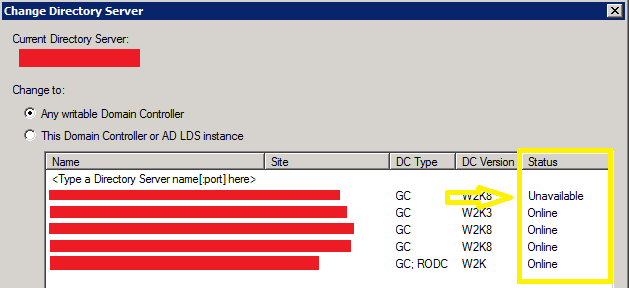 Solution to this problem (surprise, surprise!) is rather simple. On the domain controller that's showing as "Unavailable" IPv6 network connectivity is not enabled causing it to don't report its status. To rectify this we have to re-enable the IPv6 stack under network card properties on the NIC that's used by the DC. Here is an example: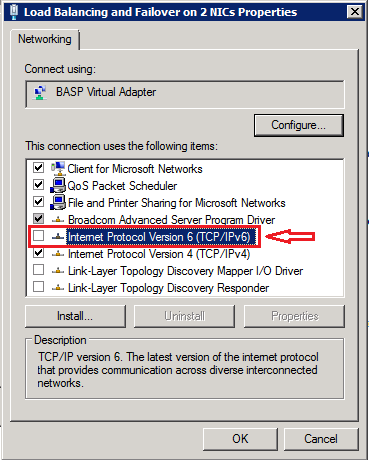 Generally there is no reason to disable the IPv6 connectivity and it should remain on even if you don't use it. Explicit cases when you should not disable IPv6 include:
If you're running SBS (aka Small Business Server) 2008 as reported here:
http://blogs.technet.com/b/sbs/archive/2008/10/24/issues-after-disabling-ipv6-on-your-nic-on-sbs-2008.aspx
When using clustering and configuring heartbeats, these will need to use IPv4 but it makes sense to have it all on IPv6 instead.
When DC status shows as "Unavailable"! 🙂