CrashPlan woes continue!
This error is from an earlier version of the CrashPlan software i.e. 4.3.0 which one of my customers is still running. So here it is – fully appreciate you won't be able to read native Polish language but the error states that:
"Unable to connect to backup engine, retry?"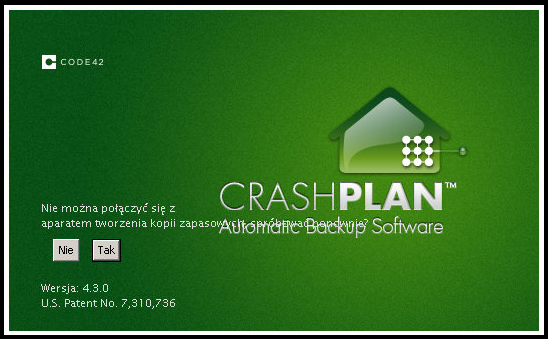 The solution wasn't as straight forward as restarting CrashPlanService though.. – at least not initially 😉
Basically, after poking around within CrashPlan file and folder structure, I came across ui_XXX.properties file which lives (by default) in C:\ProgramData\CrashPlan\conf\. Interestingly, servicePort parameter was configured with port 4243 so I was fully expecting for this port to be used by CrashPlanService.exe

Digging in with netstat shows something completely different i.e. CrashPlanService.exe is not listening on port 4243 but on port 4273 instead…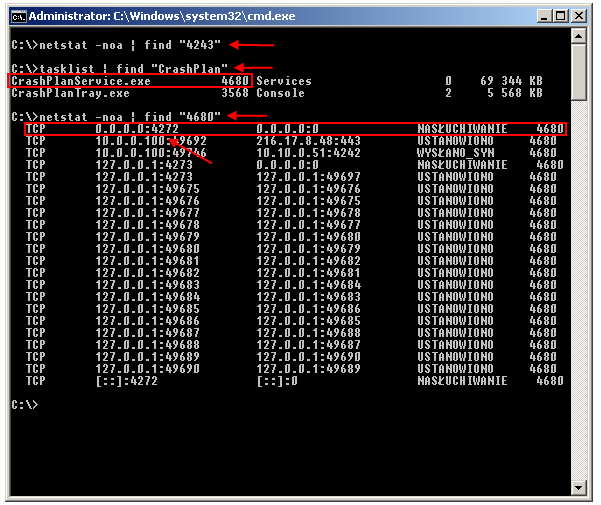 Quick change the in .properties files and reboot of services was enough to get it going again:

That's it – desktop GUI now works as expected so you can login etc.